Ooooh lemon! Next to salt and pepper, lemon may be the most commonly used ingredient to make our food POP with flavor! Whether you are lucky enough to have a lemon tree in your backyard, or you pick your lemons up at a farmer's market or your local store, nothing beats using fresh lemon juice in your cooking! Where I live, we can't grow lemon trees, so I'm always snatching up bags of them at Trader Joe's. I love to use them in my baking and cooking.
Here are over 25 AMAZING recipes for gluten-free main dishes and side dishes that all take a little bit of lemon to make!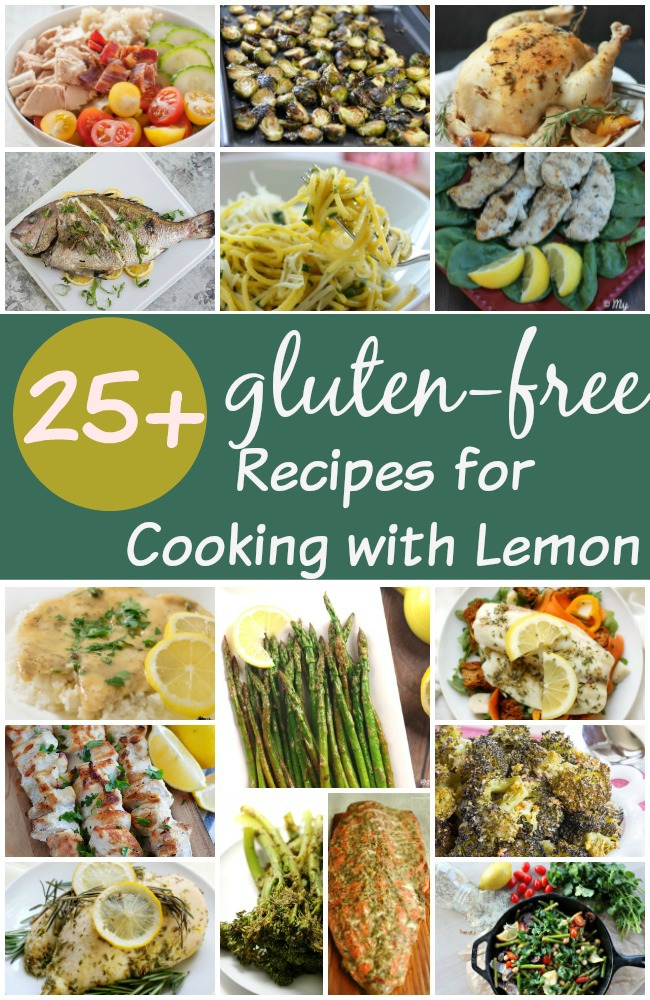 Main Dishes/Dinner Recipes:
Lemon Cedar Planked Salmon by Allergy Free Alaska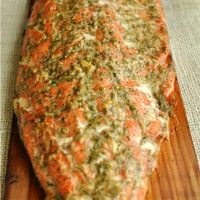 Lemon Rosemary Chicken by Strength and Sunshine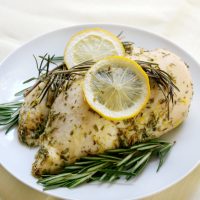 Lemon Garlic Chicken by My Gluten Free Chicken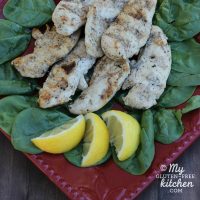 Lemon Butter Chicken by Damn Delicious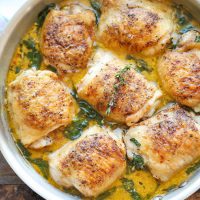 Tuna and Broccoli Quinoa Patties with Lemon Caper Sauce by Allergy Free Alaska
Lemon Herb Grilled Chicken by Making it Milk Free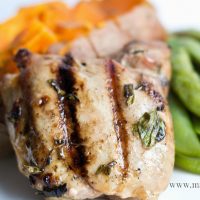 Lemon Pepper Tilapia by Strength and Sunshine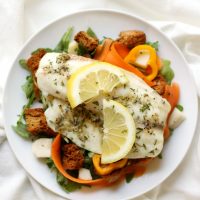 Grilled Lemon Chicken Thyme by Noshtastic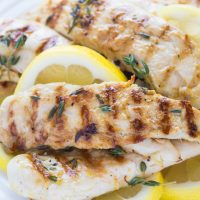 Gluten-free Ravioli with Meat and Ricotta in a Lemon Dill Sauce by Heartbeet Kitchen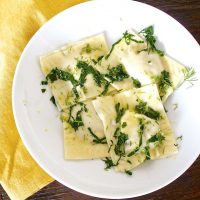 Lemon and Dill BBQ Salmon Kabobs from Plating Pixels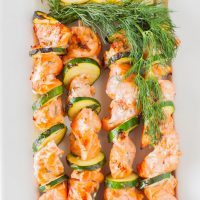 Gluten Free Chicken Picatta by My Gluten Free Miami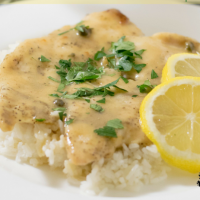 Slow Cooker Lemon Rosemary Chicken by One Lovely Life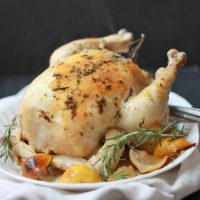 Lemon Garlic Chicken Skewers by What the Fork Food Blog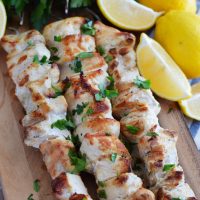 Lemon Chicken Quinoa Soup by Wishes and Dishes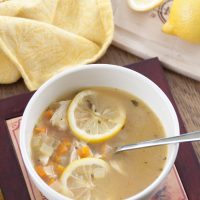 Easy Low Carb Garlic and Lemon Shrimp by Kalyn's Kitchen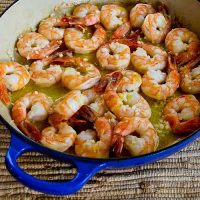 Side Dishes/Salads:
Lemon Roasted Vegetables by Vegetarian Mamma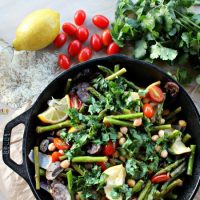 Lemon Wok Asparagus by Gluten Free Palate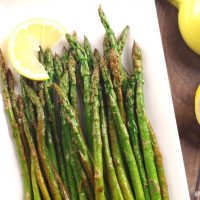 Lemon and Garlic Vegetable Quinoa by Snixy Kitchen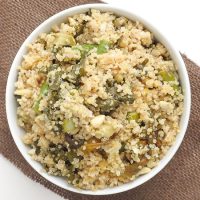 Crispy Lemon Roasted Brussels Sprouts by Wishes n Dishes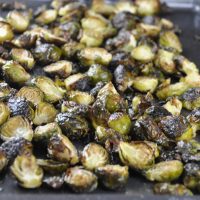 Tuna and Bacon Quinoa Bowl with Lemony Vinaigrette by Allergy Free Alaska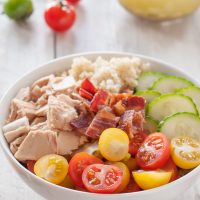 Roasted Broccolini with Lemon Garlic Herb Sauce by Strength and Sunshine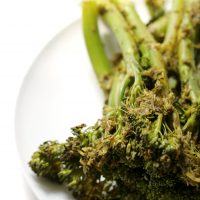 Lemon Asparagus with Pistachios by The Food Charlatan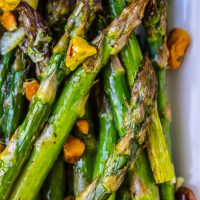 Roasted Cabbage with Lemon by Kalyn's Kitchen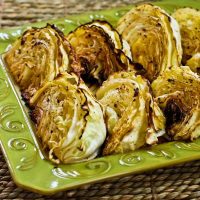 Lemon and Parmesan Baked Artichoke Hearts by Snixy Kitchen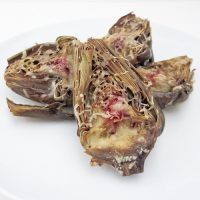 Lemon Parmesan Roasted Broccoli by Cupcakes and Kale Chips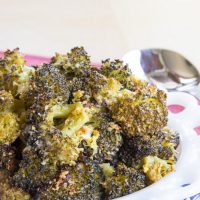 Fresh Green Bean Salad with Lemon Vinaigrette by Lemon Tree Dwelling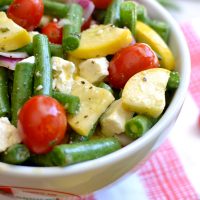 Lemon Roasted Asparagus and Cauliflower Salad by Snixy Kitchen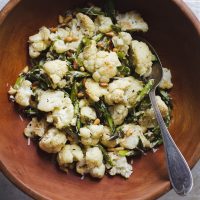 Let me know if you try any of these! I've got several I want to try!
If you have more lemons to use up, make sure you go check out by round-up of gluten-free baking recipes with lemon. Lots of gluten-free lemon cakes and other desserts!