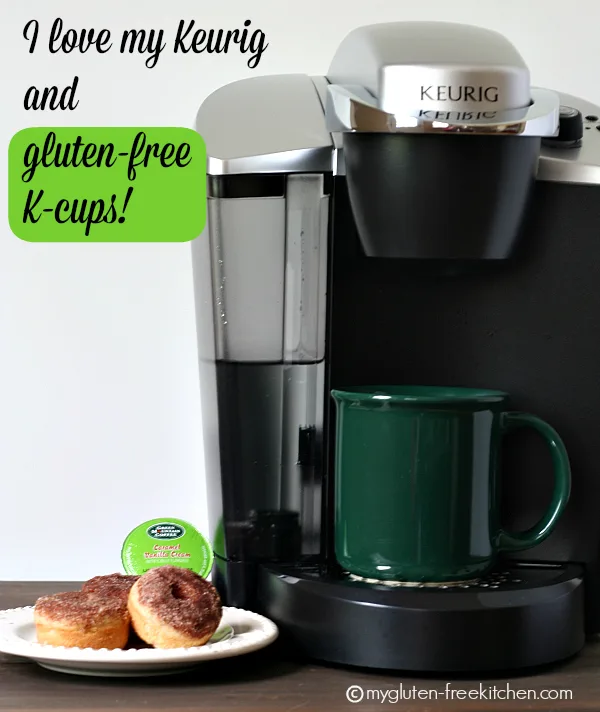 My husband and I are always way behind on technology. While everyone else has Blue-ray players, we've got DVD. While others had iPods, we still used a CD player (until this last year when we finally bought iPods!) While everyone else has Keurig coffee makers, we still used a 4 cup cheap coffee maker that I bought in college.
Thanks to Cross Country Cafe, that last one changed. I'm now the proud owner of a Keurig and I love it! I'd wanted one for the last couple of years. The idea of everyone being able to choose their own favorite drink and make just the one serving was appealing to me. I just knew that it would make things easier when my Dad visits and wants his dark french roast that no one else here will drink!
Along with the Keurig, I got to pick some flavors of coffee k-cups to try. My favorite flavor that I've tried so far is Caramel Vanilla Creme by Green Mountain Coffee. I really do like my coffee sweet, so I've been experimenting with adding milk and Da Vinci Caramel Syrup
to it. It is so good!
If you are wondering which k-cups are gluten-free, Cross Country cafe has a great blog post about gluten-free k-cups. I also recommend that you contact individual manufacturers to verify. I contacted Green Mountain and received the same information that Cross Country Cafe has in their blog post. "The Café Escapes French Vanilla Café-au-Lait K-Cup® pack contains small amounts of wheat. The Timothy's Lemon Blueberry Tea K-Cup® pack contains malted oats." I'm so glad that very few of them contain any gluten.
The Keurig and k-cups were provided to me from Cross Country Cafe. All opinions are completely my own.