I get so excited about new certified gluten-free products hitting the shelves! I know you do too! Today I get to tell you about the newest product from my friends at Udi's Gluten Free! They've sponsored this post so I can share all the details with you!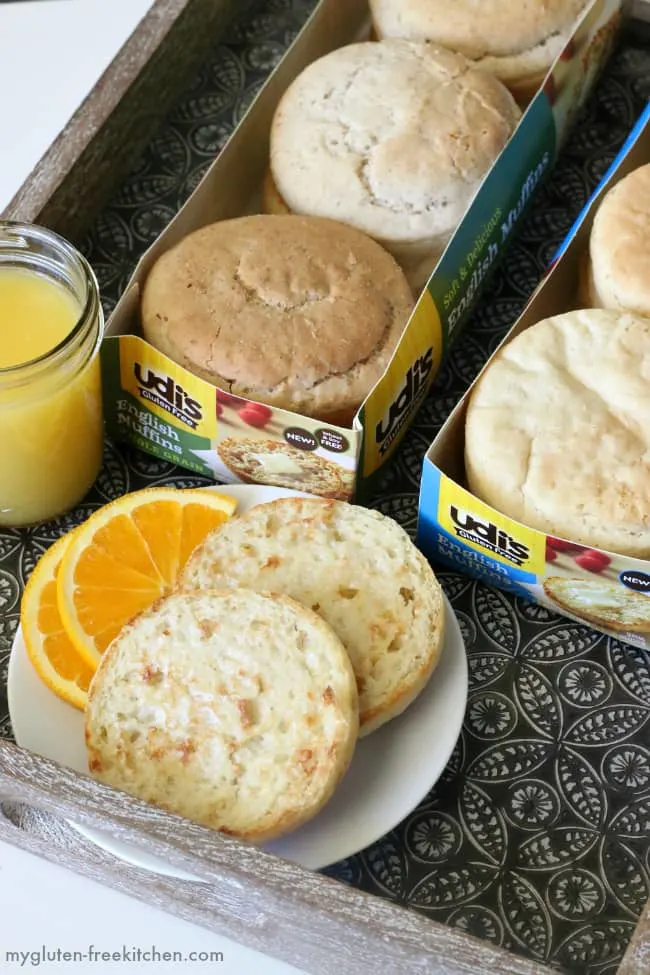 I grew up eating English Muffins regularly. I loved to toast them, slather with butter and drizzle with honey – mmm good! English muffins were definitely one of the foods I was sad to give up after my celiac diagnosis. I did try some that were available in stores and a gluten-free bakery made one as well, but didn't care for either. They didn't have the craggy texture inside with little pockets for butter and syrup to hide in. So for 7 years now, I've missed a good English muffin!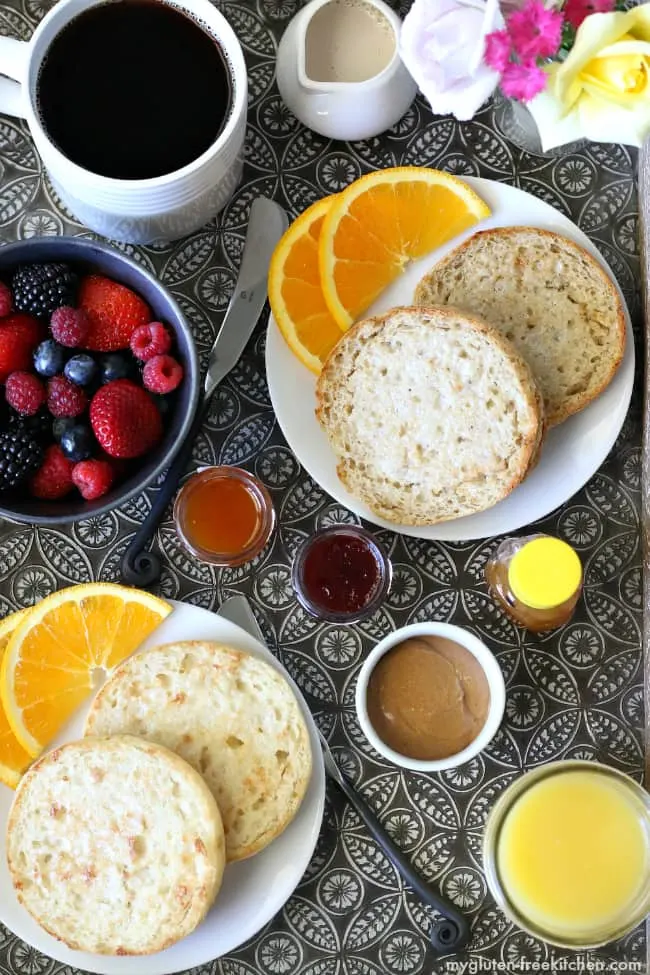 Now I've found one that not only I like, but my family does too! These Udi's Gluten Free English muffins toasted up perfectly, with a crunchy outside and tender inside and lots of little spots for butter and honey to gather. We enjoyed a yummy brunch with these, as you can see in the above photo! Delicious!
Udi's English muffins are available in two varieties: white and whole grain, and we liked both. There are six per package, which we found was perfect for our family to enjoy over a couple of days. In addition to being certified gluten-free, they're also soy-free and nut-free. You can view the entire ingredient list for the Udi's white English muffins here, and for the Udi's whole grain English muffins here.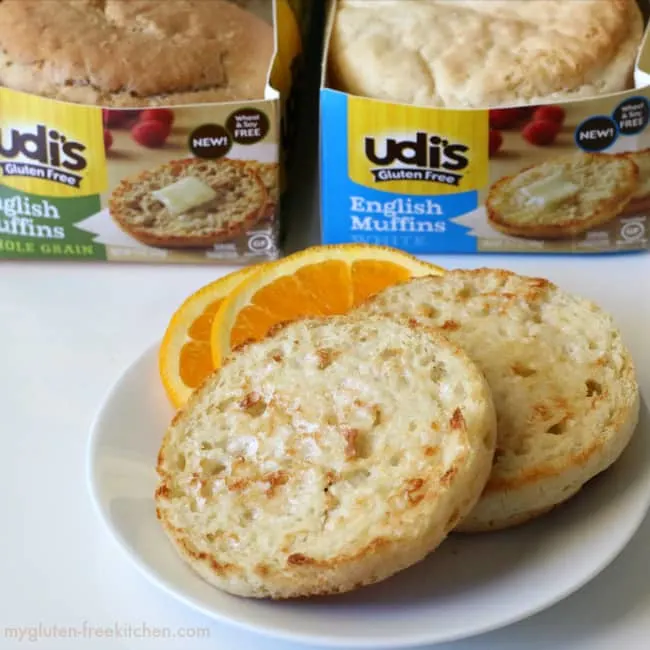 I'm hooked, my son is hooked, and I'm planning to keep my freezer stocked with these! I don't feel like going through the work of making my own English muffins – way too time consuming for me – so I'd rather pick them up at my local store.
Speaking of local stores, you can find these new Udi's English muffins at your local stores now! Just click "Where to Buy" here to find where they are near you! I'm happy that many Target stores carry them, making them easy to pick up when we travel too!
Hope you get to try and enjoy these Udi's Gluten Free English muffins soon! Here's another look at the brunch I made with them!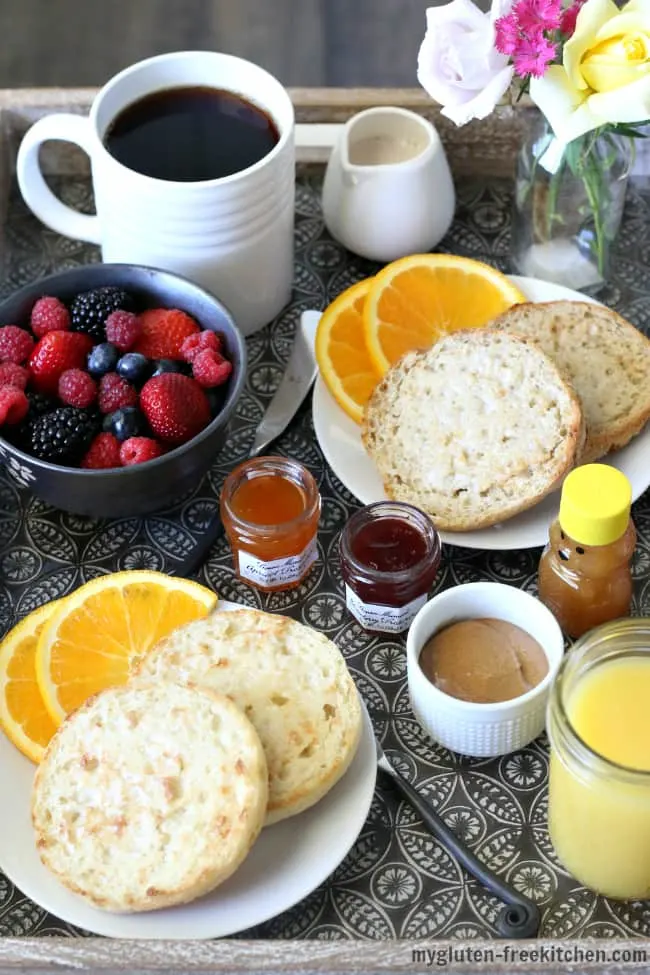 This sponsored post was created through my ongoing partnership with Udi's Gluten Free. As always, all opinions are my own. Collaborating with brands I love allows me to keep bringing you new and varied recipes and tell you about new products that are safe for us celiacs! Thanks for your support!