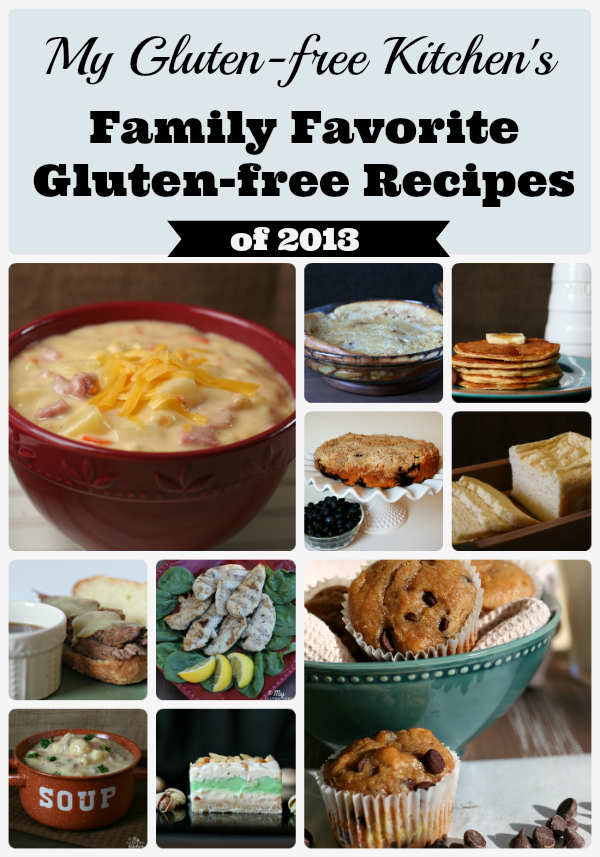 As I was compiling the most popular posts of 2013, I was surprised at how many of our family favorites didn't make the list. Maybe just because they weren't shared by any big time Facebook pages, and their pic just didn't go viral on Pinterest. Whatever the case, our family favorite gluten-free recipes are not to be missed! Since it was my first full year blogging, the majority of the recipes I shared were not new to us, they were well tried & true favorites. That makes picking out top ones very hard!
I asked my hubby and two boys to pick their top 4 recipes from the year. They did this without knowing which recipes made it on the most popular list. Surprisingly, only one of them picked a recipe that did make the popular list (the Chocolate Mint Brownie Decadence picked by my son Jake). Several times multiple family members picked the same favorites, so I've noted that and I let them add another pick too.
Without further ado, here are the favorite, tried-and-true and on our table often recipes from 2013: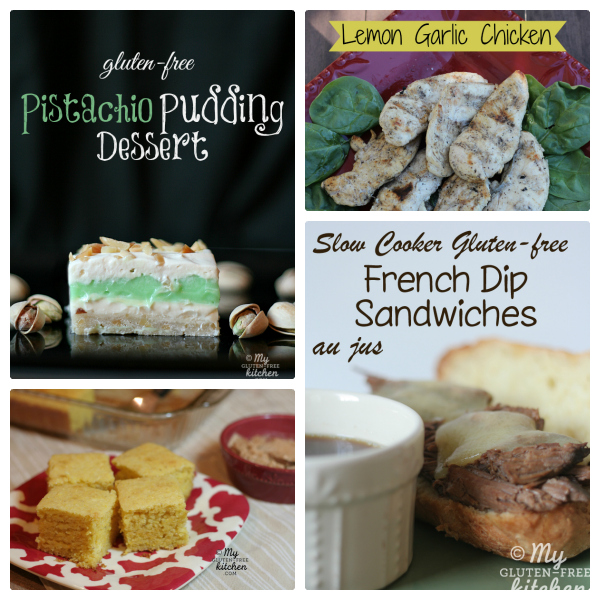 Hubby's favorites:
Pistachio Pudding Dessert – No surprise here, this has ALWAYS been his favorite thing to eat!
Grilled Lemon Garlic Chicken – I'm glad to see this one on his favorites list, since I have him barbeque this about once a week all summer long!
Slow Cooker French Dip Sandwiches – This also made the list of my 9 year-old!
Best Sweet Corn Bread – This is a monthly staple here and would be on all of our favorite's lists!
Jake's favorites (9 1/2 years old):
Ham Cheddar Chowder – A favorite of both boys!
Apple Puff Pancakes – He can always smell when I'm making these and guesses it right away! These are a huge favorite of all of us!
Blueberry Coffee Cake – He even asked me to make this yesterday!
Grilled Salmon – Seriously, how many kids LOVE salmon this much?!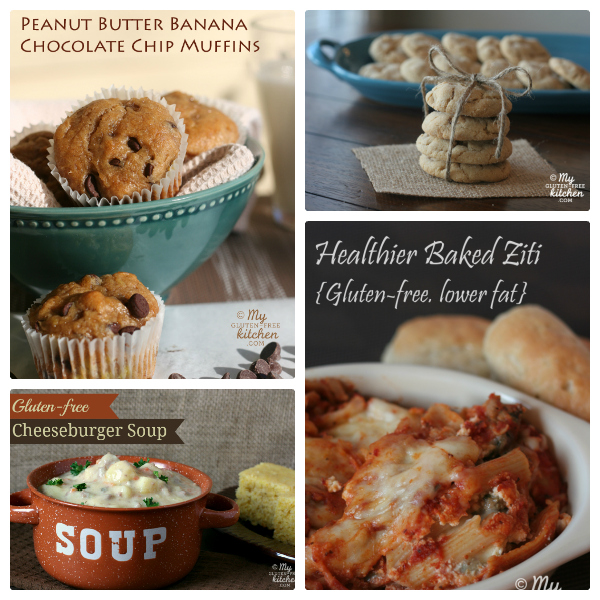 Micah's favorites (7 1/2 years old):
Peanut Butter Banana Muffins – I think this is his favorite thing to eat out of everything I make!
Double Peanut Butter Cookies – This kid loves peanut butter!
Cheesy Baked Ziti – Even better than spaghetti!
Cheeseburger Soup – This is such a kid-friendly soup!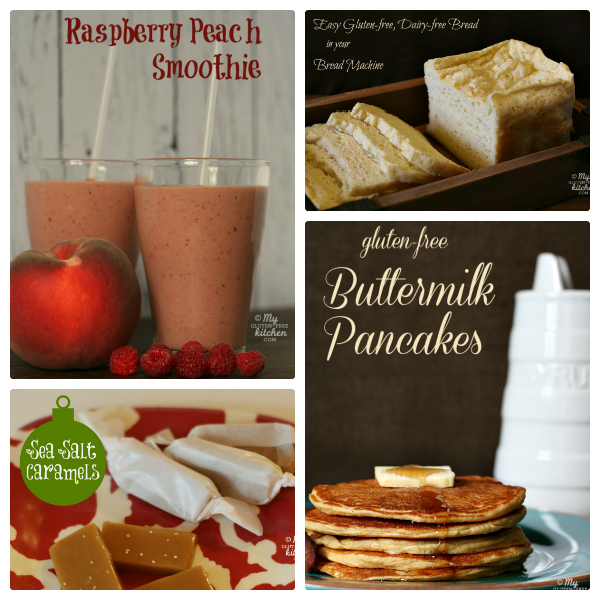 Many of my favorites made the most popular list (you KNOW I love brownies and pull-apart dinner rolls), and really almost every recipe I have on this blog is a favorite of mine, or I wouldn't even post them but here are a few of my very favorite recipes of the year that haven't been mentioned yet:
Raspberry Peach Smoothie – I make this for lunch frequently! So easy and healthy!
Sea Salt Caramels – You don't even want to know how many of these I ate in December!
Buttermilk Pancakes – I could eat these every day and be very happy!
Easy, Gluten-free, Dairy-free Bread Machine Bread – I'll say it again, this bread changed my life! This allows me to feed my family "normal bread" for sandwiches so I can pack them "normal" lunches every day, and all in minutes!
and one last bonus recipe: Vanilla Almond Granola is a favorite of my family and many of my friends. This is the recipe that has been rated and reviewed by the most friends of mine, and they've all added it to their regular recipes. I can't let this one slip past you as I know you will love it!
I'm looking forward to testing and perfecting many more awesome recipes for you in 2014!