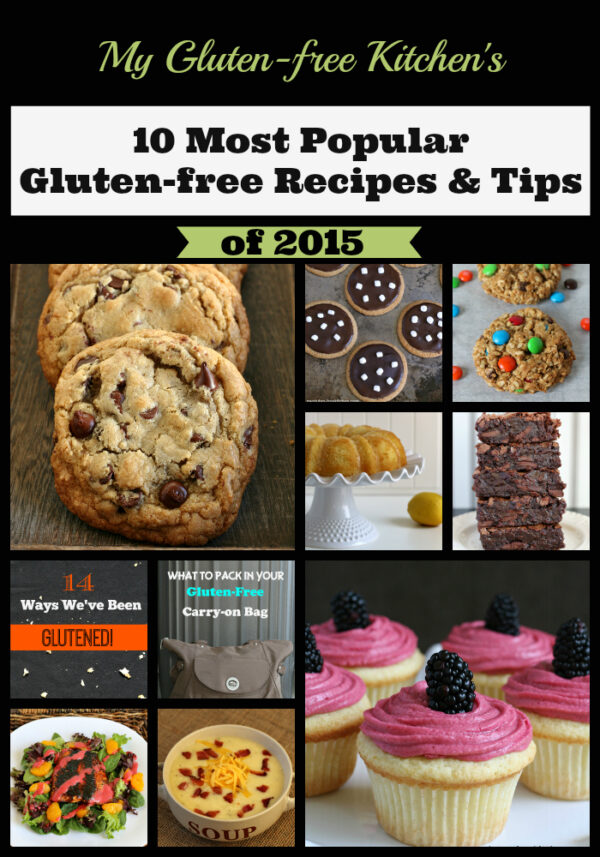 Before bringing new gluten-free recipes to you this year, I wanted to take some time to look back on last year. I've rounded up the 10 most popular gluten-free recipes and tips that I published in 2015. In past years, this has been a round-up of recipes only, but this year, two of the most popular posts weren't recipes at all, but rather gluten-free tips. It helps me to know what resonates with you, my readers, as I think about my posts for this year!
I'm proud of each of these and love reading the comments from those of you that have tried them. I hope you'll comment on the ones you've tried, if you haven't already!
Here we go with the 10 most popular gluten-free recipes and tips from 2015:
(Click on the words or the photo to go to the recipe!)
10. Gluten-free Lemon Buttermilk Cupcakes
(*Note, these just barely edged out Gluten-free Ham Mac & Cheese Cups by 5 pageviews)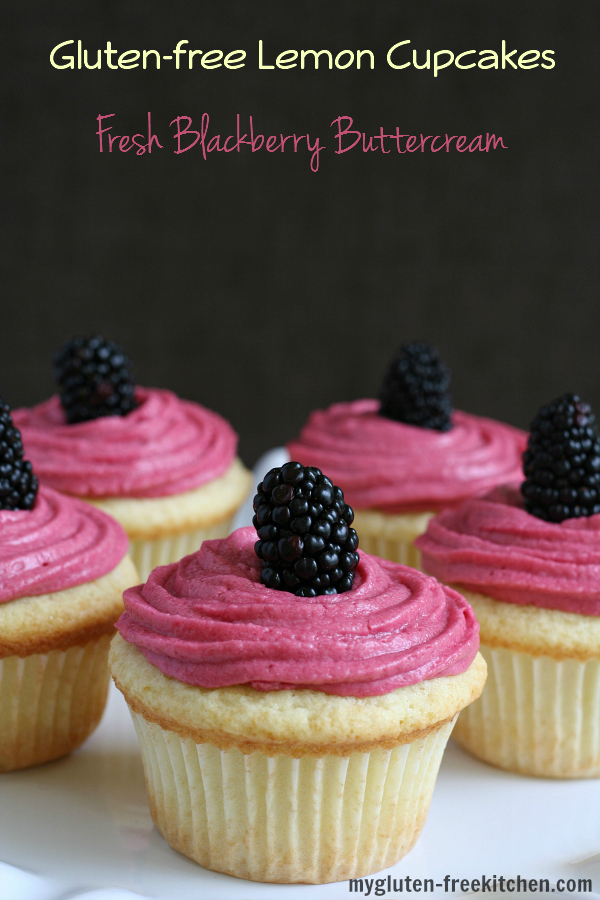 9. Gluten-free Dairy-free Lemon Coconut Cake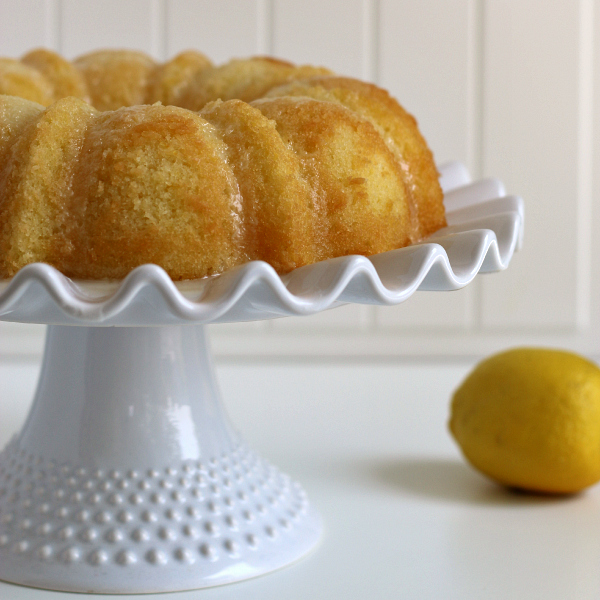 8. Gluten-free Blackened Salmon Salad with Huckleberry Vinaigrette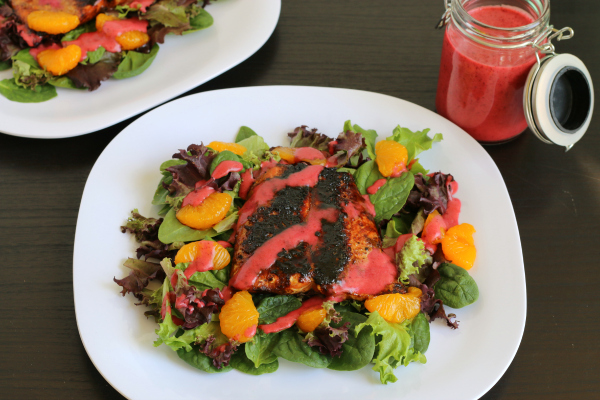 7. Gluten-free No-bake S'mores Cookies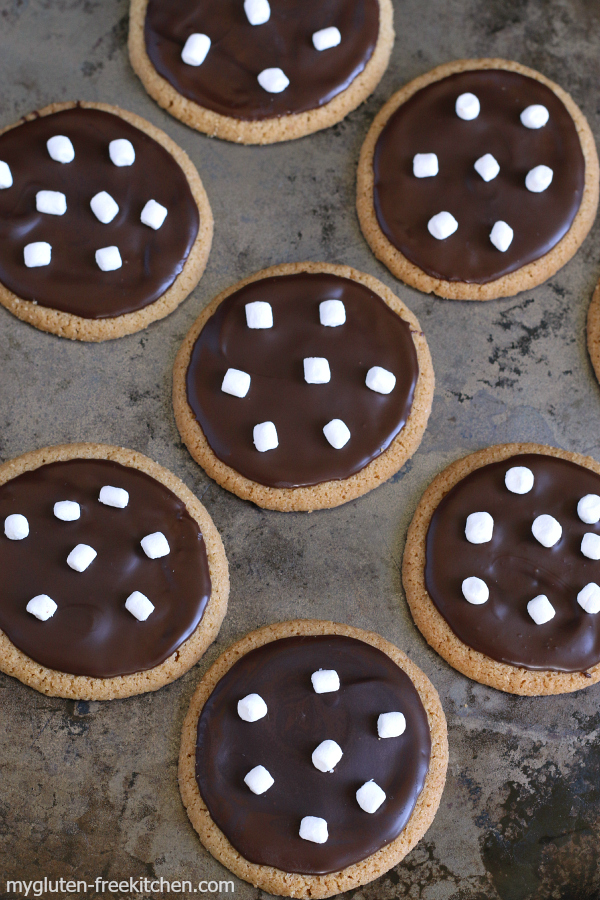 6. Gluten-free Monster Cookies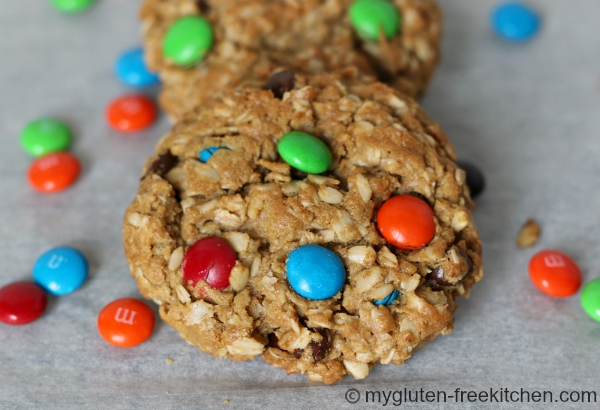 5. Gluten-free Cheesy Baked Potato Soup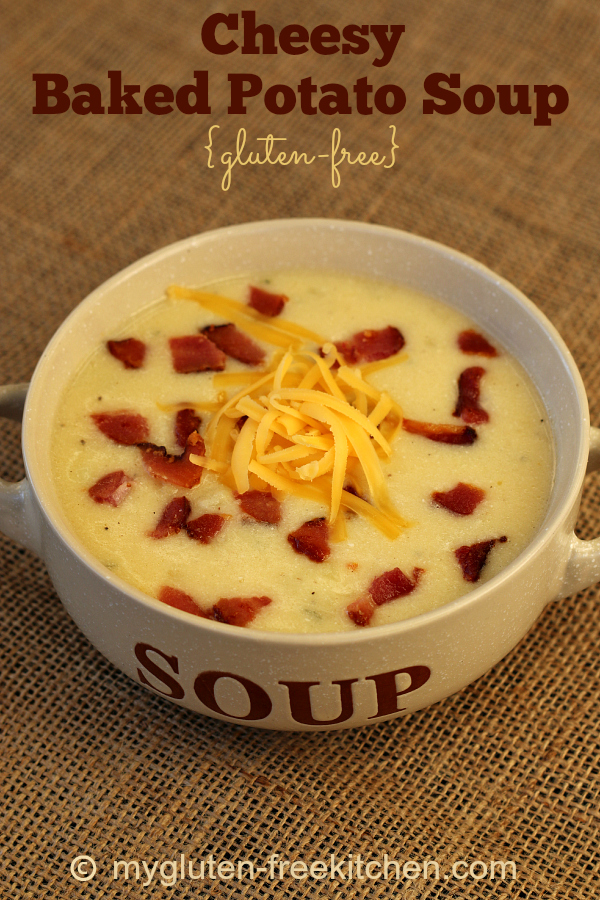 4. Chewy, Fudgy Gluten-free Brownies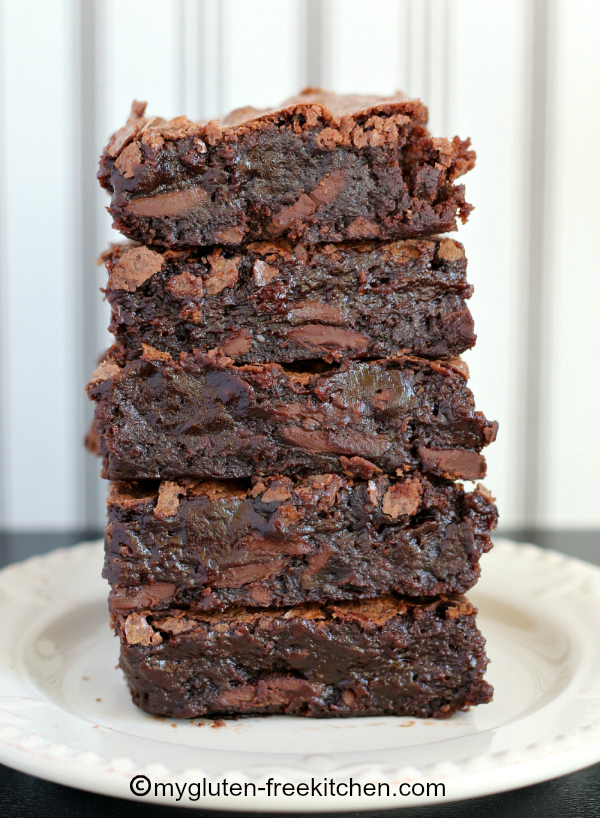 3. What to Pack in Your Gluten-free Carry-on Bag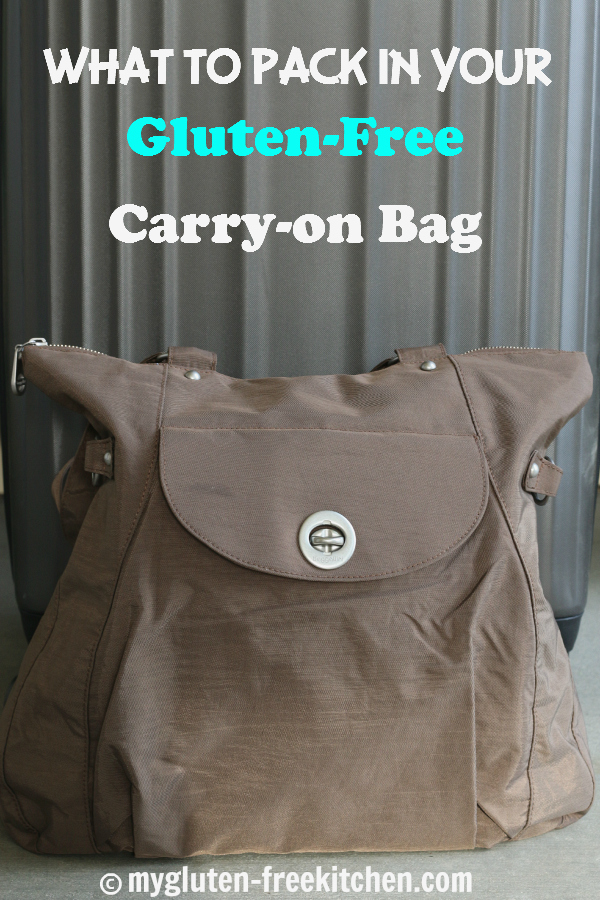 2. Best Chewy Gluten-free Chocolate Chip Cookies
1. 14 Sneaky Ways We've Been Glutened – the most popular post of 2015!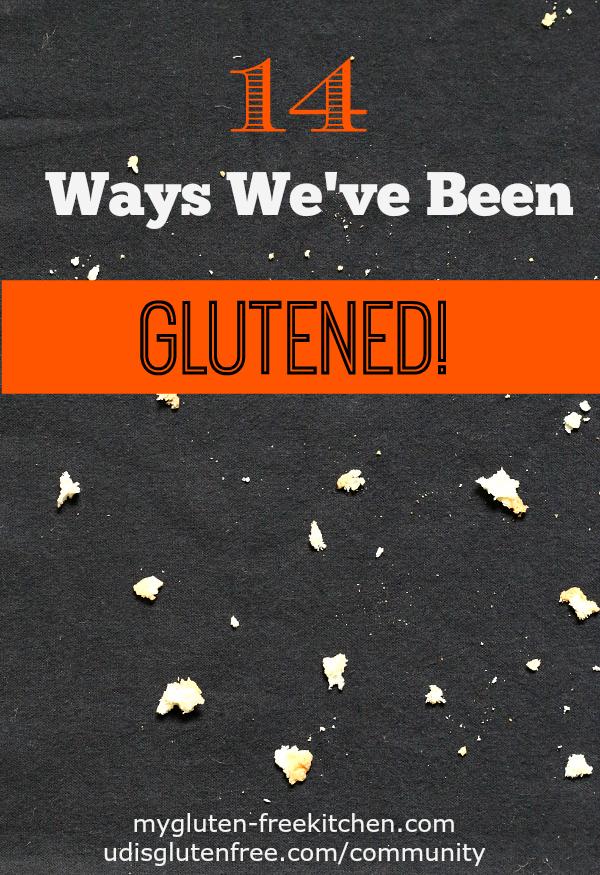 Remember, these are just the most popular that were published this year. You can see the most popular from 2014 here and 2013 here.