Today we're taking a quick look back that the top gluten-free recipes I shared here in 2019!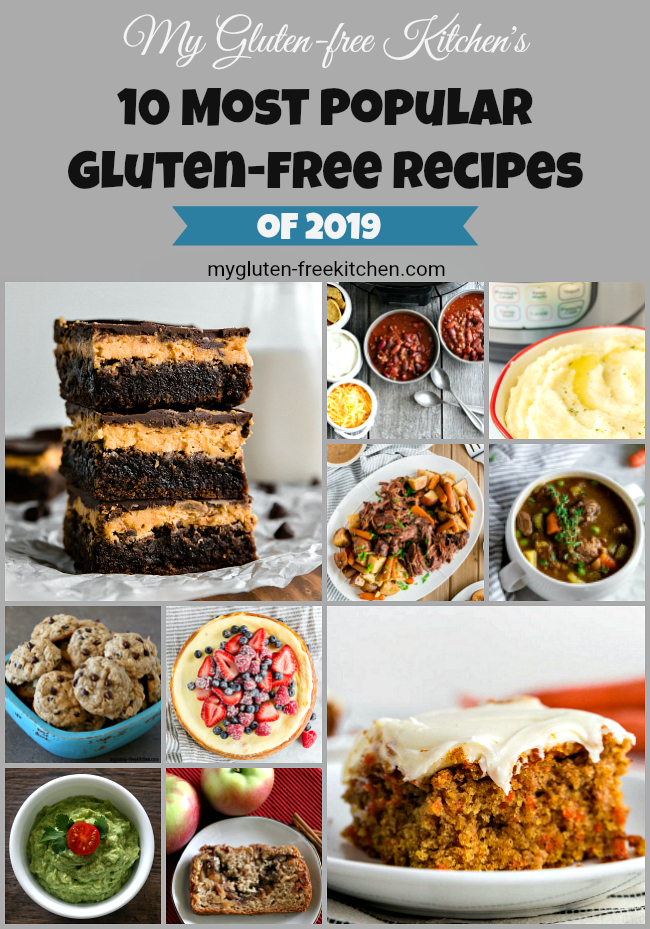 This year I didn't get to share too many new recipes, but I spent a lot of time updating recipes that were already on my website with new photos and tips, as well as testing new flour blends and dairy-free options and including those wherever applicable. My hope is that these improvements help everyone make my recipes successfully.
I also spent a lot of time making behind the scenes updates to how the site works and how recipes are displayed. I'm hoping to be done with converting all of my recipes to the new printable card and making my site faster by the end of next month, then I can focus wholly on sharing the new recipes I've been working on in my kitchen!
Just a note, if you're looking for the best gluten-free recipes from the past few years, you can see those posts here: 2018, 2017, 2016, 2015, 2014, and 2013. I've been sharing recipes for 7 years now!
Of course you can see today's top recipes anytime on the side of my site (if you're on a computer) or by scrolling all the way to the bottom (if you're on a mobile device). I love watching those top recipes change daily as people try new recipes and share them with their friends.
Ok, time for sharing the recipes now!
10 Most Popular New Gluten-free Recipes of 2019:
10. Squeaking in at the 10th most popular recipe of 2019 is my gluten-free apple bread! I was so excited to finally perfect my gluten-free apple bread to share with you this year! It took multiple tries over the past few years to get the bread texture and topping for this just right.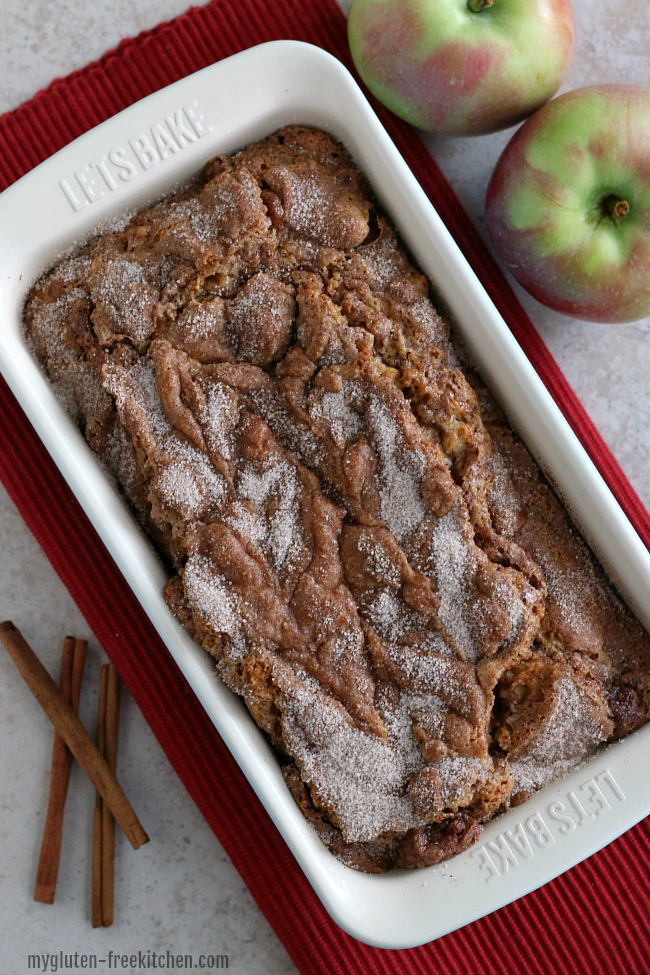 9. Everyone needs a good easy and simple guacamole recipe so I shared mine! I make this several times a month for taco night, serving on nachos, etc. The garlic contributes a lot of flavor in this recipe!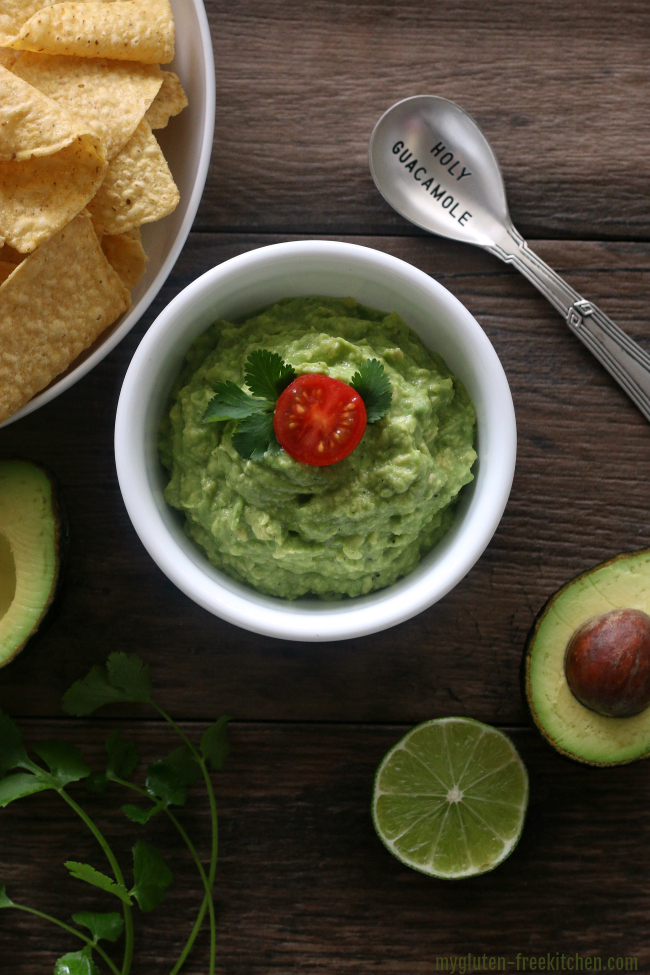 8. I've been getting so many requests for Gluten-free Cheesecake over the years, so this year I finally brought you a gluten-free cheesecake recipe! This classic cheesecake can be topped your favorite way: with fruit, nuts, caramel, etc.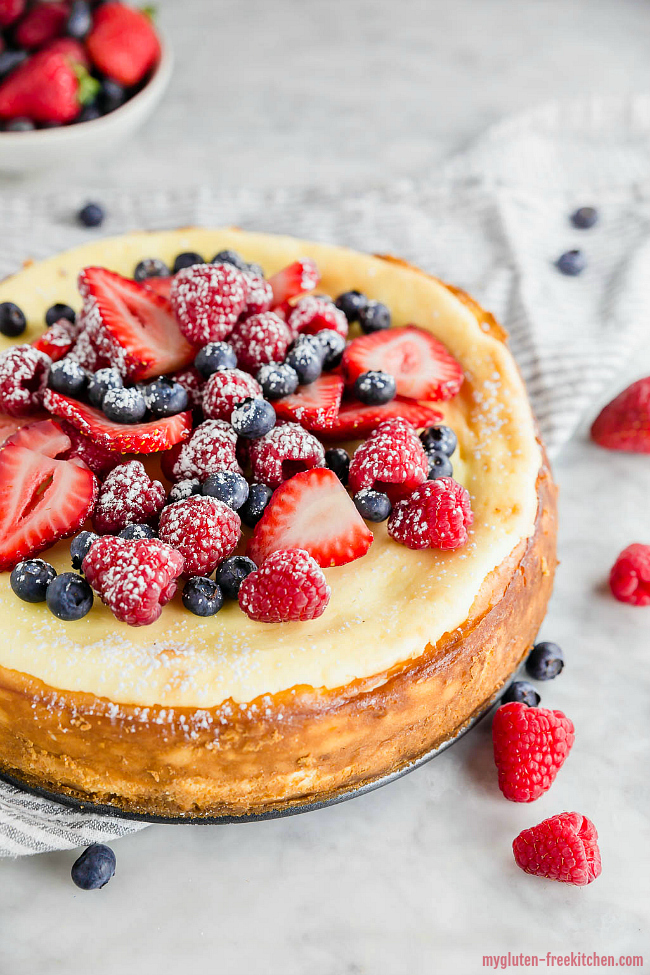 7. Instant Pot dairy-free Mashed Potatoes are great because they free up your stovetop for other cooking and you don't have to stand over a pot of boiling potatoes watching to make sure they don't boil over! I shared these at the very end of last year, so they get to be included in this year's round-up since they didn't get a chance last year! They were very popular for the holidays!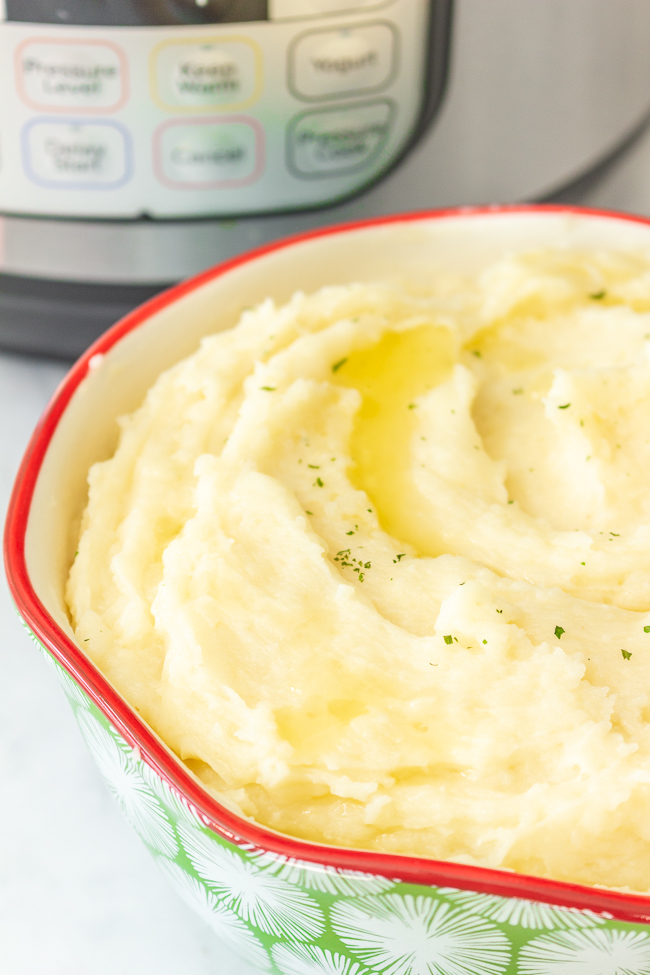 6. Gluten-free Buckeye Brownies have been on my blog since my very first year blogging. But it is a multi-step recipe and I think people were intimidated by it. This year I updated it with step by step photos and video, and included tips. While it takes some time, I think you'll be glad you made this delicious treat! It's more of a once a year treat here!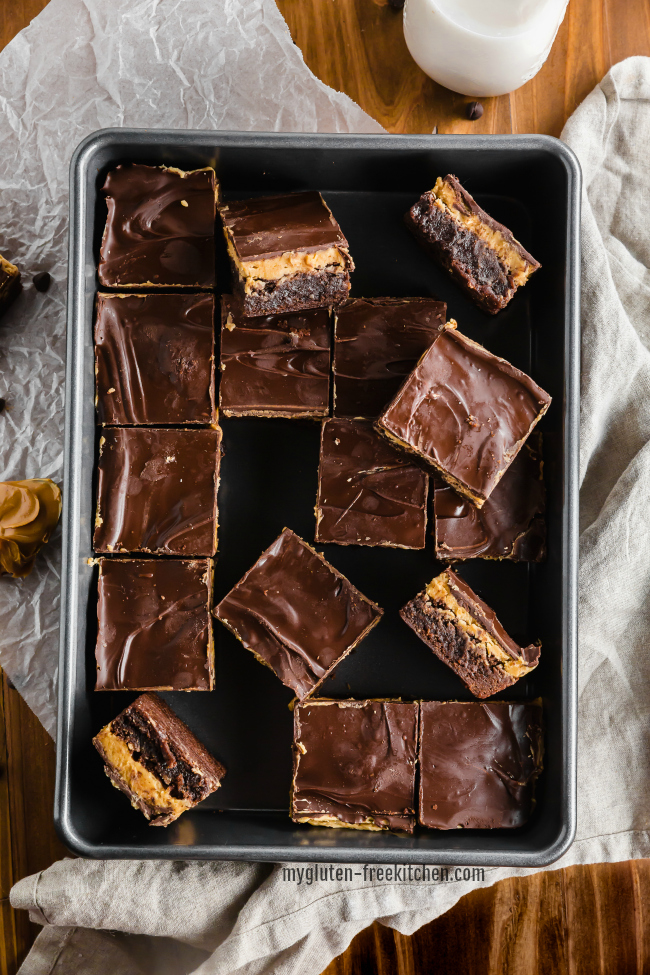 5. Gluten-free Pot Roast in the Crock-Pot is one of the very first recipes I shared on my blog! It had horrible photos, seriously you can see one if you scroll all the way down on that post, and no tips or helpful info. So this year I updated the pics and included tips to explain how easy it is to make this!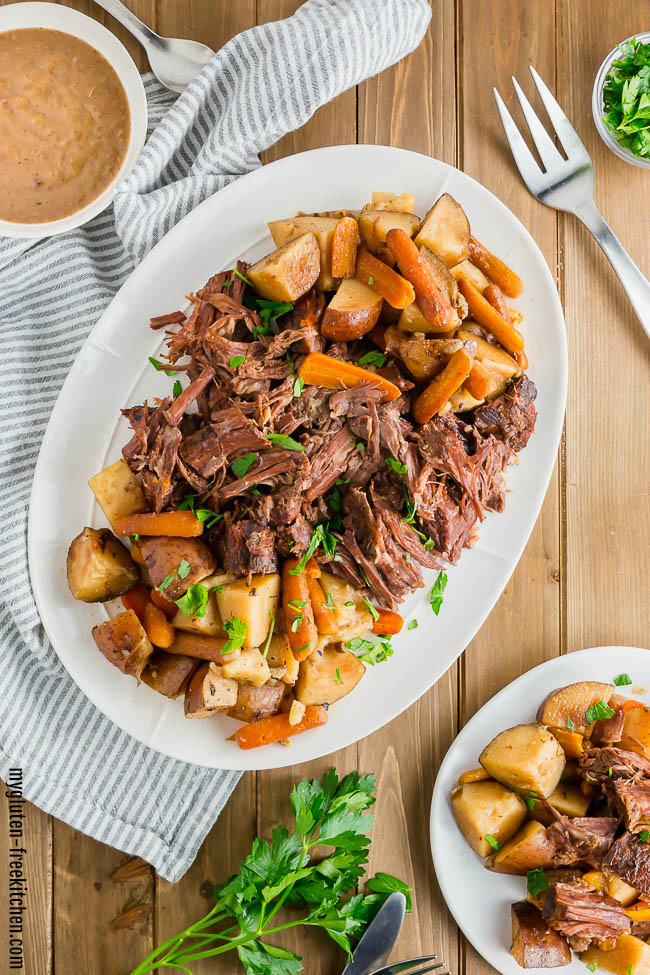 4. Gluten-free Oatmeal Chocolate Chip Cookies were a hit this year! These are dairy-free too!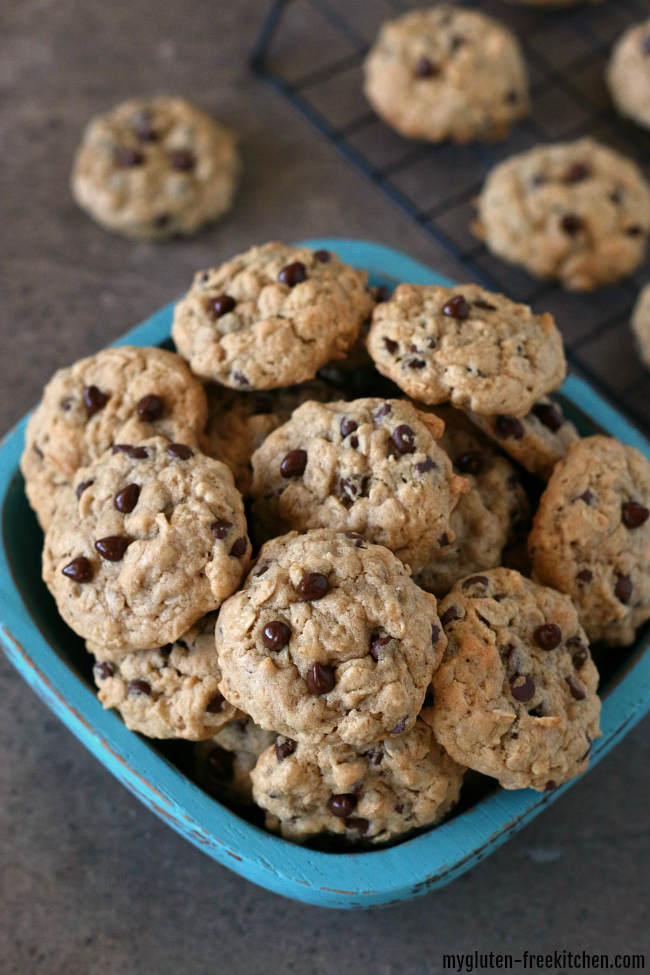 3. Crockpot Gluten-free Chili is a recipe I've been making for many years and finally got around to sharing here this year. I've loved seeing that so many enjoy it as much as my family does!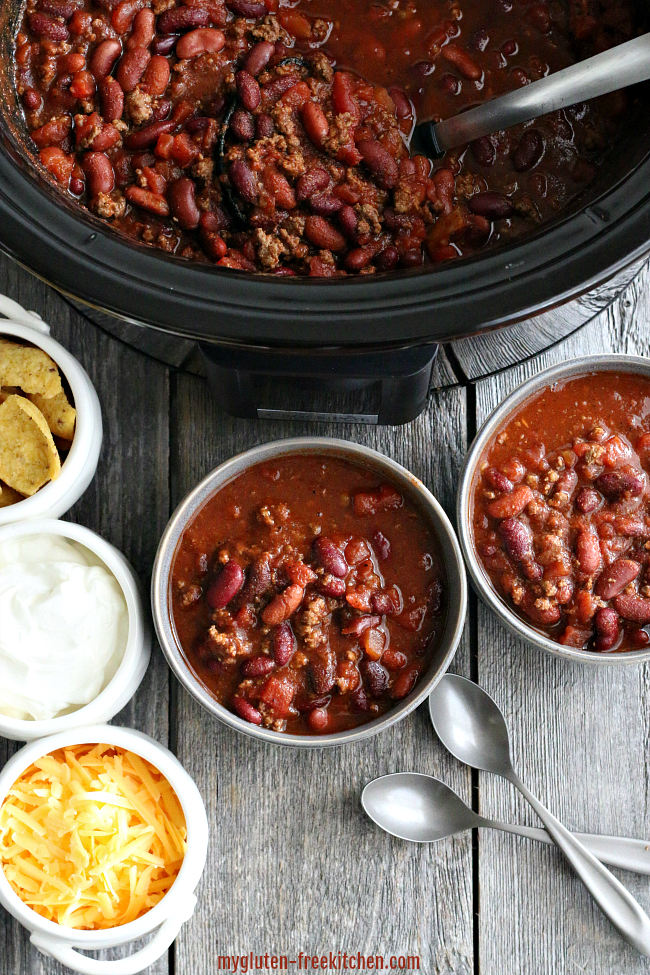 2. Gluten-free Beef Stew made in the Crock-Pot was the second most popular new recipe of 2019. I've learned that you all love gluten-free soup recipes, and I'm working on more for 2020!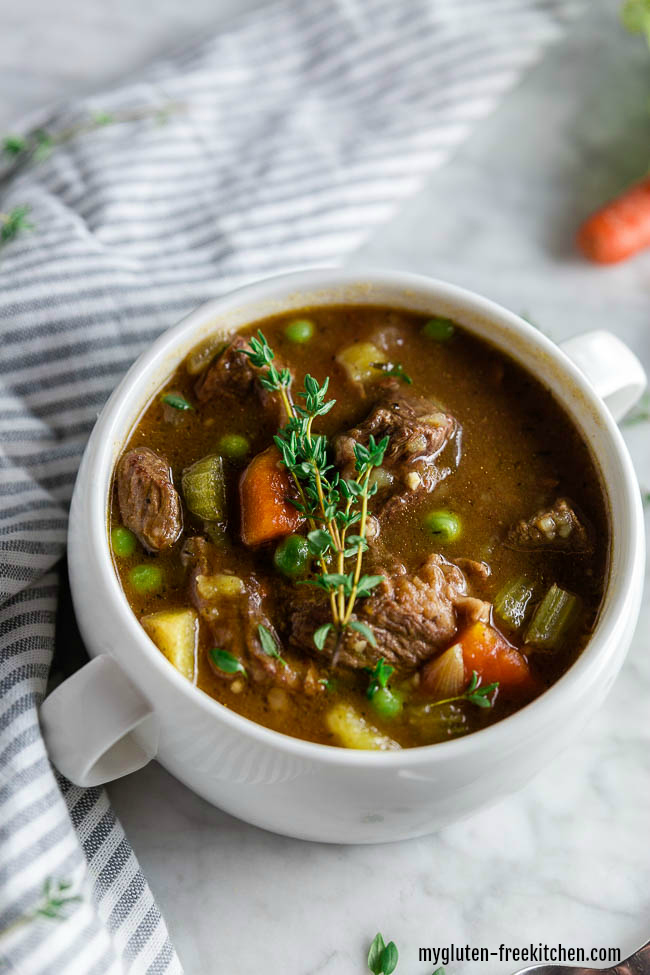 1. Gluten-free Carrot Cake – I originally shared this recipe in 2014, but this year I updated and republished it with new photos and helpful tips.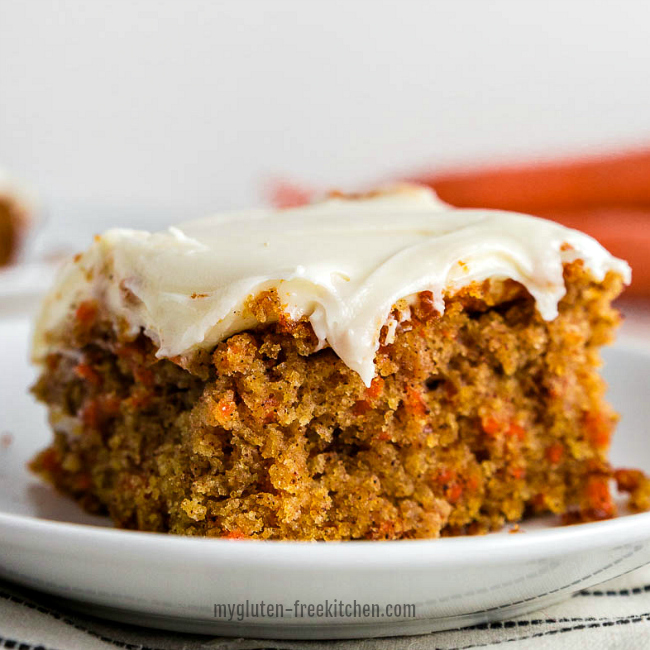 Two of my favorite new recipes that didn't make the top 10 cut but I want to be sure you don't miss:
Gluten-free Strawberry Chocolate Cake was the prettiest thing I made all year and it was delicious too! I made this twice in a week due to guests enjoying it so much!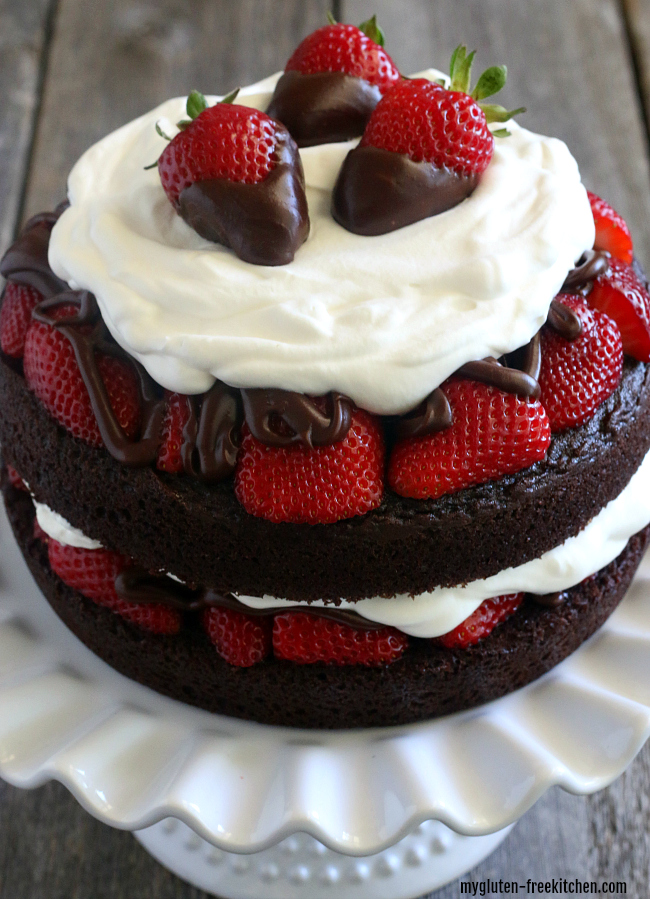 My family LOVES these gluten-free butterscotch peanut butter cookies! Sometimes we just want a little more flavor than plain peanut butter cookies, so I make these. The butterscotch and chocolate go so good with the peanut butter cookies! You've got to try these!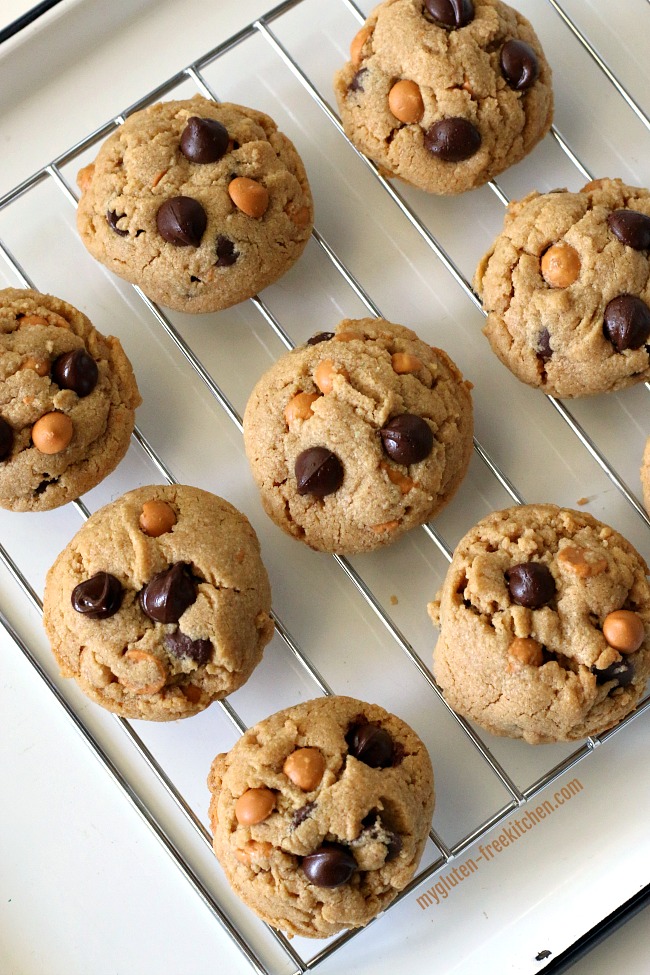 Thanks for sticking with me through another sweet gluten-free year here on the blog!
If you've tried any of the recipes featured in the list above, would you click over to them and leave a star rating? And feel free to comment with any tips! Those all help so much!
Pin this to your gluten-free board on Pinterest so you can find it again: