Looking at the top 10 new gluten-free recipes of 2017, I'm happy to see that it's a great reflection of my blog goal: to provide recipes for easy meals and sweet treats for your gluten-free family! The top 10 is a great mix of these easy meals and some delicious sweet treats! This is the first year that there are more savory items than treats in the top 10!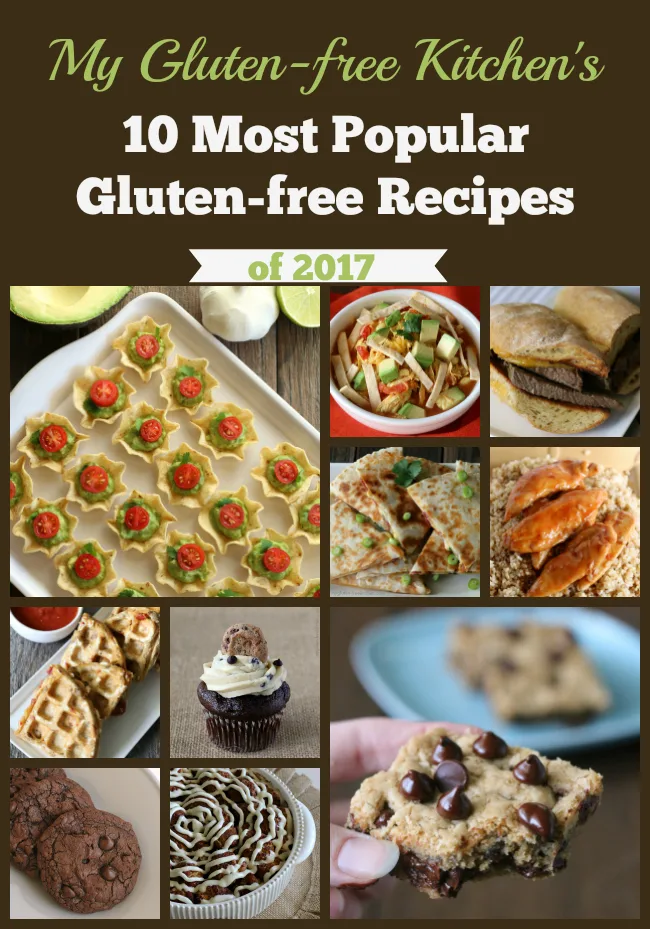 While these are my most popular of 2017, I think you'll want to see the most popular of 2018 and 2019 too:
Click here to see the 10 most popular gluten-free recipes of 2018.
Click here to see the 10 most popular gluten-free recipes of 2019!
As always, a huge thank you to all of the loyal readers of this blog. I've been at this for 5 years now and am so blessed to be able to share my kitchen creations with you! I love to read comments that you tried and loved a recipe from my site! Thank you for that feedback!
P.S. If you want to see them, here's where you can find the top gluten-free recipes of 2016, top gluten-free recipes of 2015, top gluten-free recipes of 2014, and top gluten-free recipes of 2013!
While you can always see the current top 5 popular posts on my blog by looking off to the right side of my blog (or scrolling to bottom on mobile), those 5 mostly stay the same, and are made up of all-time most popular recipes – most several years old.
For this yearly post, I just look at the recipes I published in the previous year.
So looking at all the new recipes from 2017, here are the top 10 that you, my awesome readers , visited the most: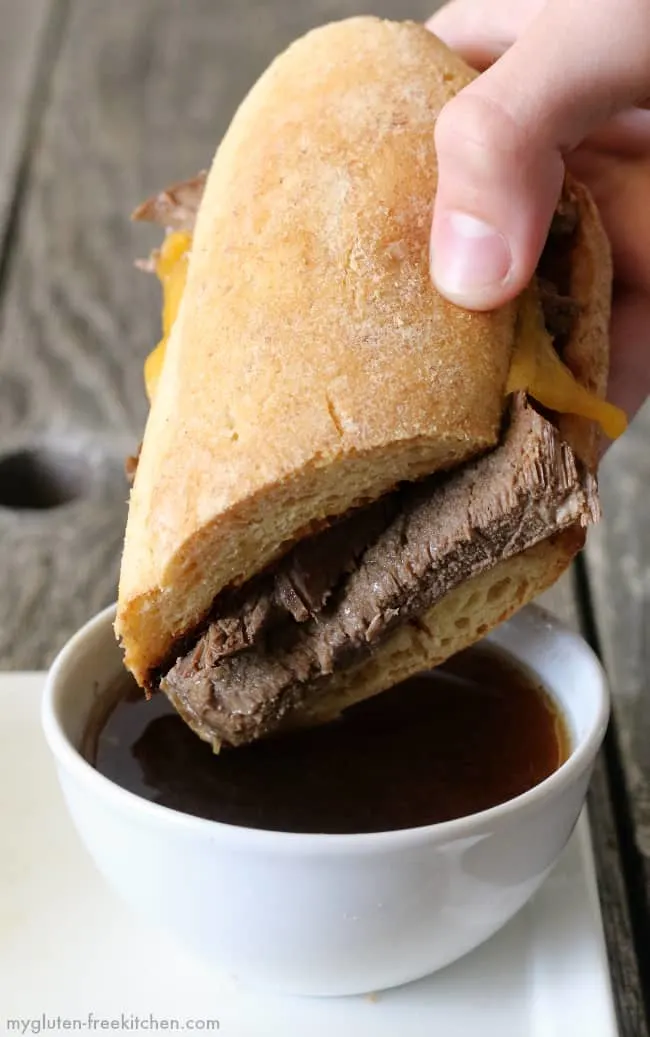 10. Gluten-free French Dip Sandwiches – If my kids had to pick their top 5 meals ever, this would be one of them! If you've got some meat eaters that want a good filling meal, make this one for them! I updated the recipe and photos this year to reflect how I make these now – so good!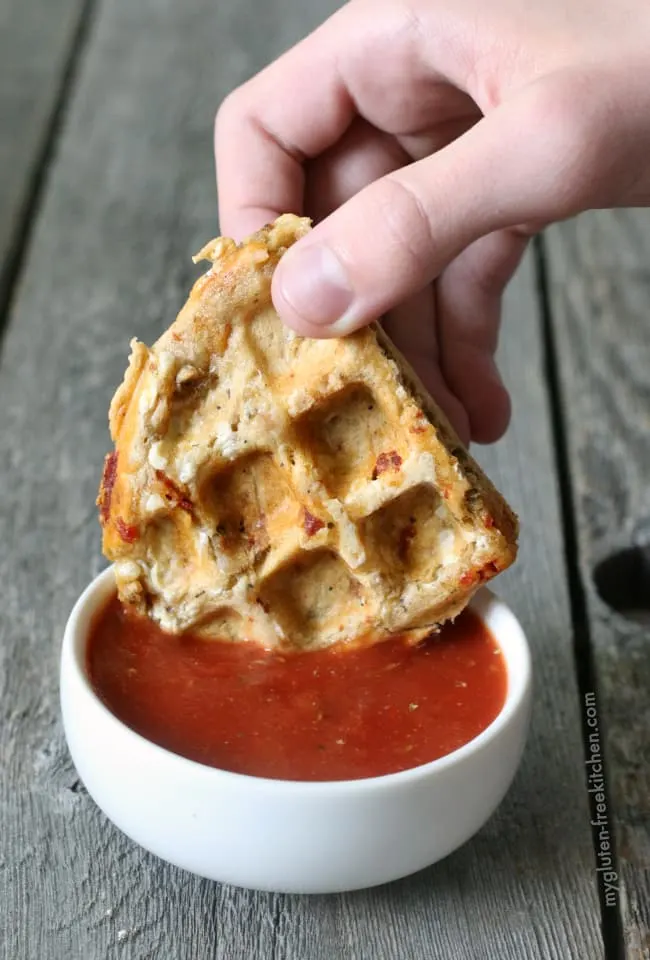 9. Gluten-free Pizza Waffles might be the most creative idea I had this year. I'm so glad this idea I had turned out so well! So fun for lunch or dinner!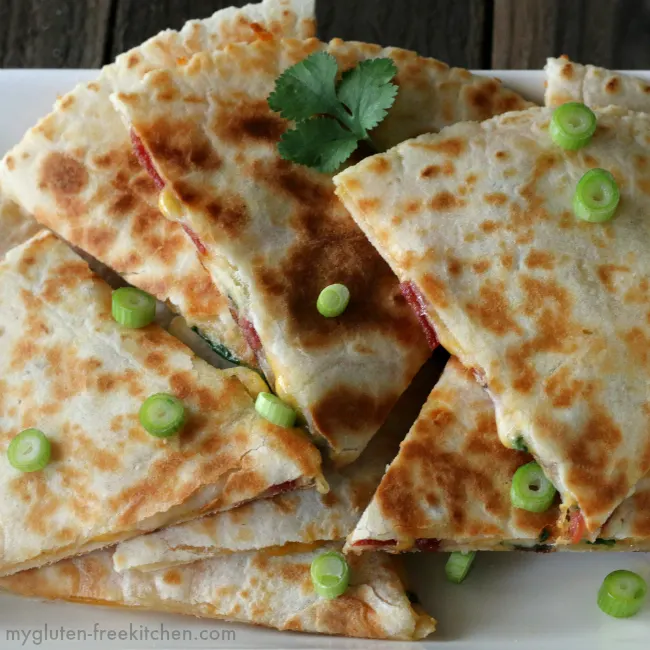 8. Gluten-free Bacon Ranch Quesadillas – When we're ready for a break from chicken and cheese quesadillas, I make these! They're always a hit!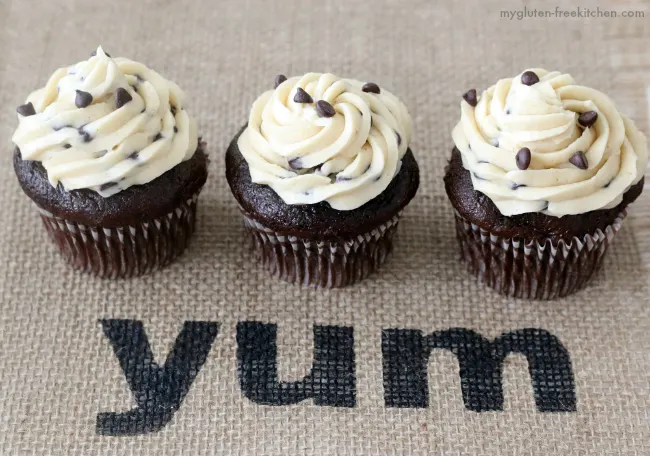 7. Gluten-free Chocolate Cupcakes with Chocolate Chip Buttercream – I can't say enough how much I love these cupcakes. They're really really good – whether you add a little chocolate chip cookie to them or not!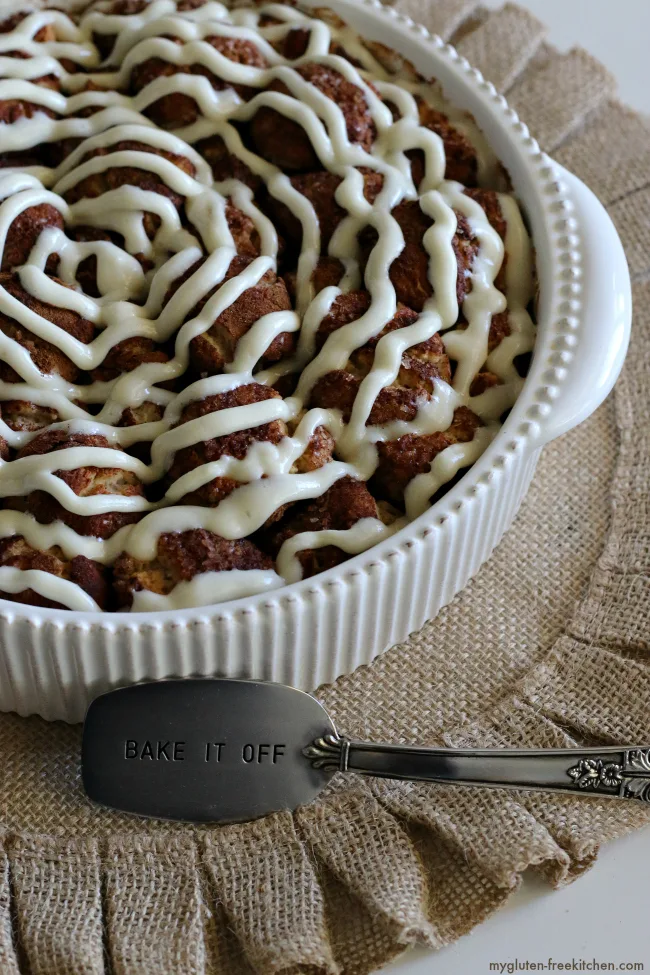 6. I shared the long awaited recipe for my gluten-free pull-apart cinnamon rolls finally this fall and am not surprised they're super popular already! Perfect for the weekend, special occasions, holidays, or just anytime you want your cinnamon roll fix!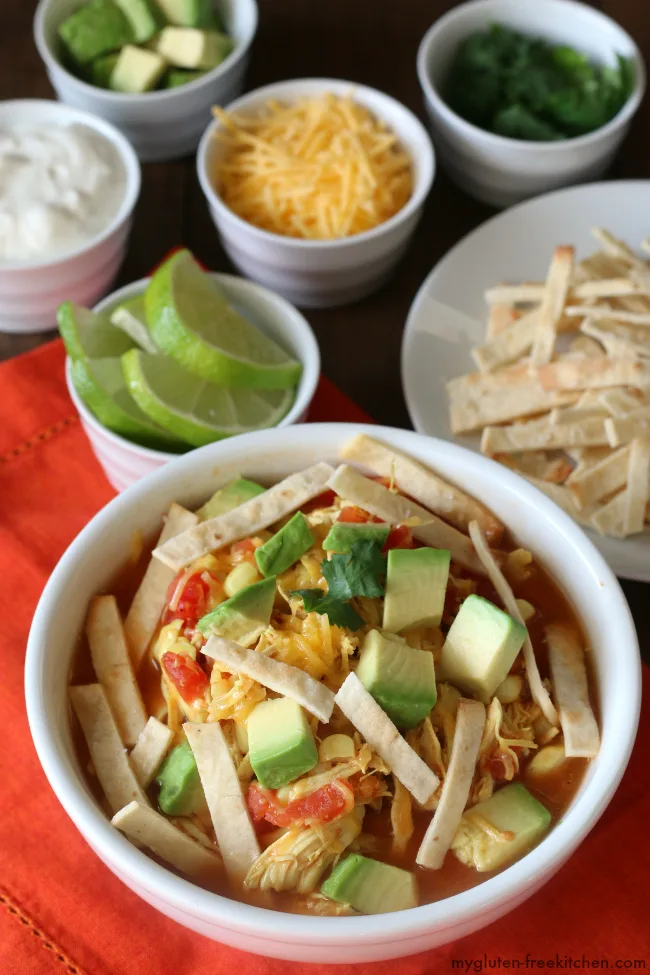 5. 30 minute Gluten-free Chicken Tortilla Soup is the perfect weeknight dinner for cold evenings! Easy, healthy, and on the table in 30 minutes!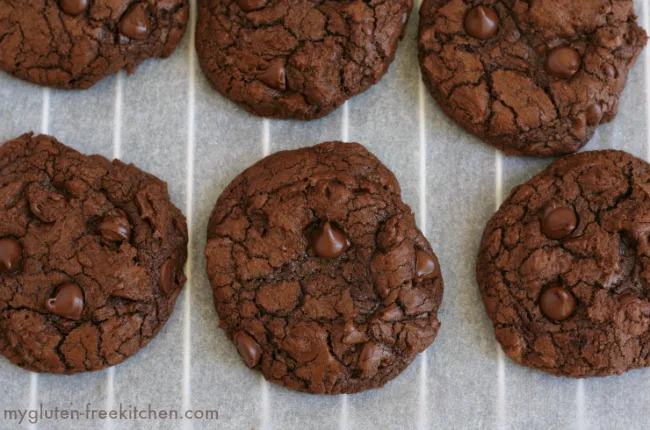 4. Gluten-free Triple Chocolate Cookies are always a hit when I bring them to meetings, potlucks, etc. I get asked for this recipe every time I serve these!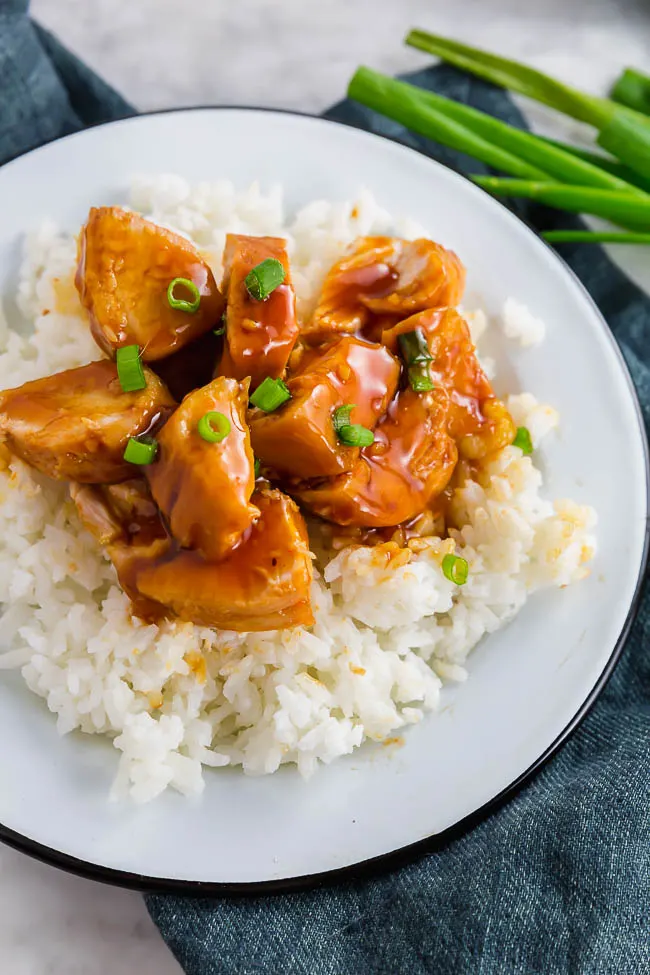 3. I've been making this Gluten-free Sweet Chicken for many years. This year I updated the pics for this so it would look more appealing and hopefully more would try it! I've loved the comments rolling in on this one that have tried it and have added it to their regular rotation!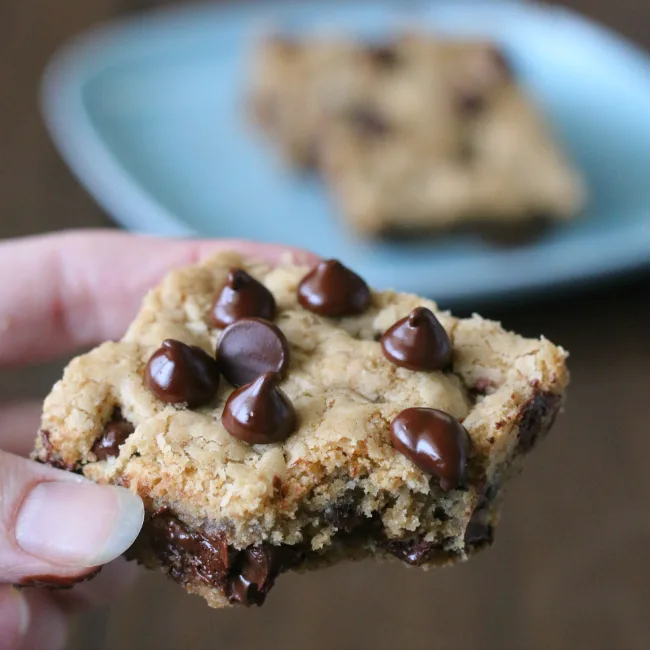 2. Gluten-free Chocolate Chip Cookie Bars are an easier, quicker version of my popular gluten-free chewy chocolate chip cookies. These bars don't require any chilling time, and are so easy to grab and go to bring with you to a get together!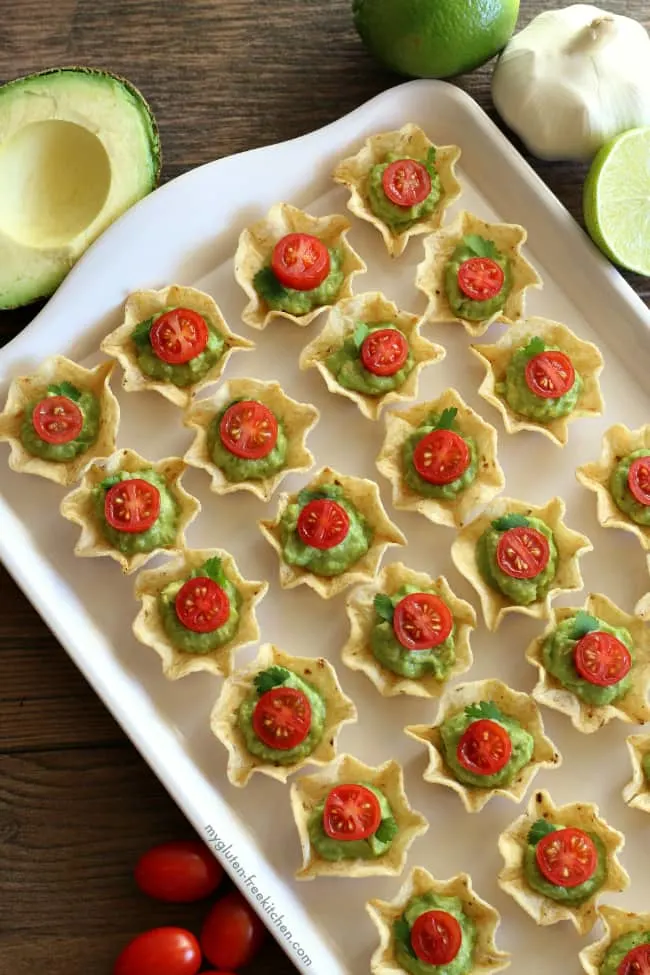 1. The most popular new recipe of 2017 was a gluten-free appetizer: gluten-free Chip & Guacamole Bites! These fun bites are great for football parties, holiday parties and more!
In addition to these top 10 recipes, I want to highlight my 3 favorite recipes from the year that didn't make the top 10 since I published them towards the end of the year!
These are recipes I do make or will be making again and again and am proud of! I hope you'll try these too!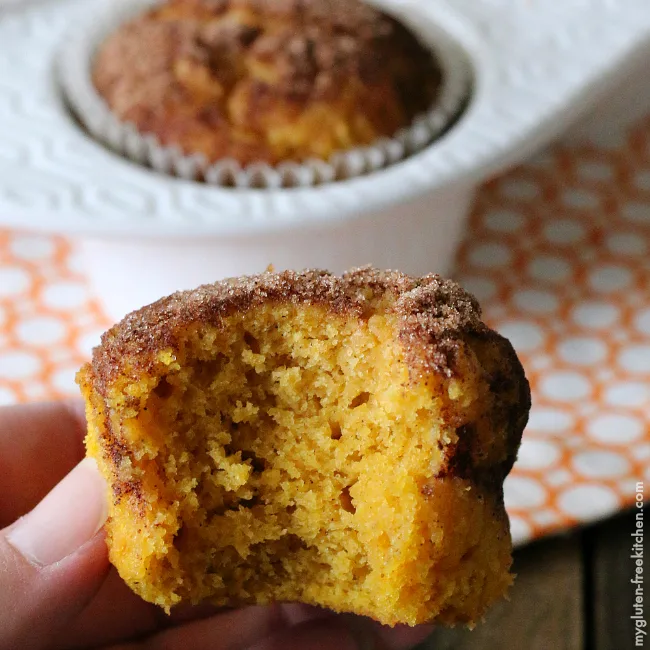 Gluten-free Snickerdoodle Pumpkin Muffins – seriously sooooo good! I've been getting tagged in a lot of pics of these on Instagram!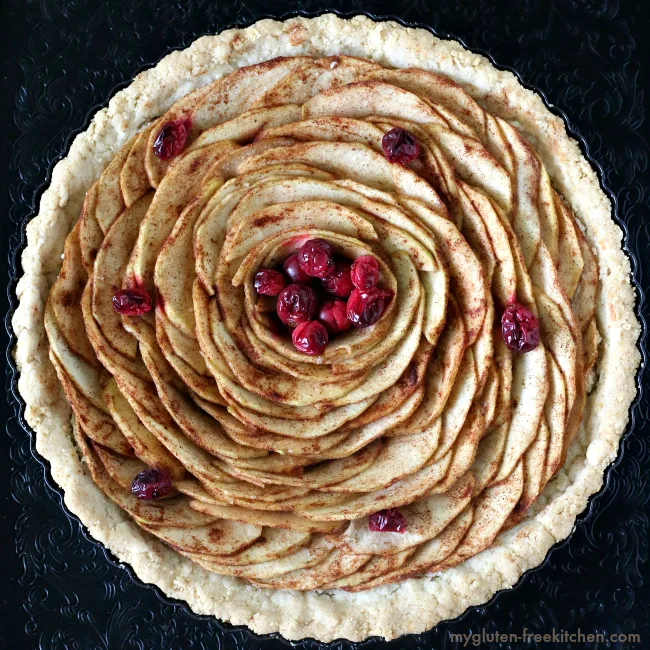 Gluten-free Apple Pear Tart is probably the most beautiful thing I've ever made. Bonus: it's delicious too! If you want an easy, show stopping dessert, this is it!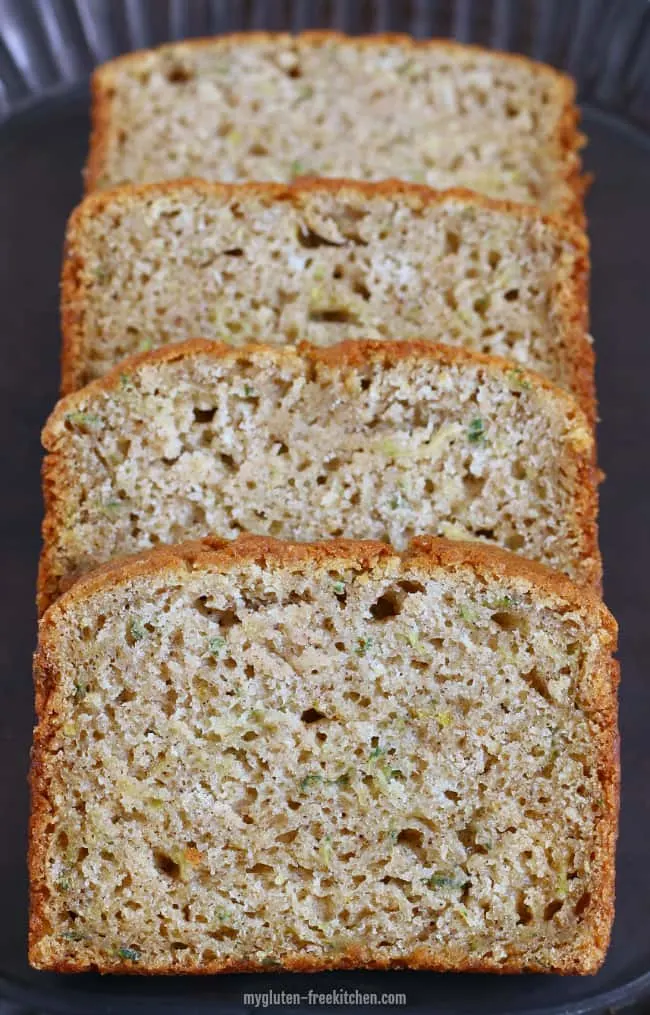 Gluten-free Zucchini Spice Bread is a staple everyone should have! I think if I'd posted this at the beginning of zucchini season instead of after it, this would have made it in the top 5!
Thanks again for joining me for another delicious year! If there's a recipe you'd love to see me make and add to the blog, please do let me know!!